Much like physical real estate, digital real estate e.g. your website, is still one of the best places to develop your online presence and attract new customers. In marketing your real estate company, you can never go wrong with a professional website that displays your offerings and industry expertise. 
It takes more than just having a website to stand out in the crowd and appear at the top of local search results. Establishing an online presence is one thing, but creating one that supports the expansion of your brand is quite another. If you exclude crucial components, visitors will leave your website practically immediately. 
Effective websites lower bounce rates and increase conversion rates. Understanding the elements of a highly successful real estate website is essential. Your real estate website will stand out from the competition if you include these ten key components.
1. Map Locations
Today, a sizable share of real estate websites rely on maps. Connecting your listings to Google Maps can give prospective customers the whole picture. This offers numerous advantages to customers. With an exact map position, customers can discover how close or far the property is from necessary transportation and educational facilities. This will also aid, if they choose to see the property in person.
Although Google Maps offers a static map that is simple to use and comprehend, you should consider going a step further. You can add the neighborhood's services and amenities on an aerial photo, hire a graphic designer to enhance the map, or utilize real estate mapping software to create an interactive map that includes the necessary data.
2. SEO Blogs
There are numerous real estate blogs, and the real estate industry is the one where content marketing performs best. By posting enlightening and amusing blogs, you can persuade visitors that you are the best source for buying, selling, and investing information. Instead of actively marketing, you may focus on developing a blog that will genuinely be helpful to homeowners. For this, concentrate on writing articles about specialized subjects like home financing, refinancing, and buyer identification.
A blog can enhance your search engine rankings, and your audience will see it favorably compared to an overt advertisement. Additionally, you'll be able to demonstrate your knowledge and win their trust.
Ensure that high-value keywords are used and that your blogs are easy to read. Doing this will help your website in search engine ranking. Consider seeking out website content creators if you or your agency are not able to develop the volume of blogs that you would like. You can work with a company specializing in blog writing for real estate investors, brokers, and agents to save time in producing blogs with a narrow target audience.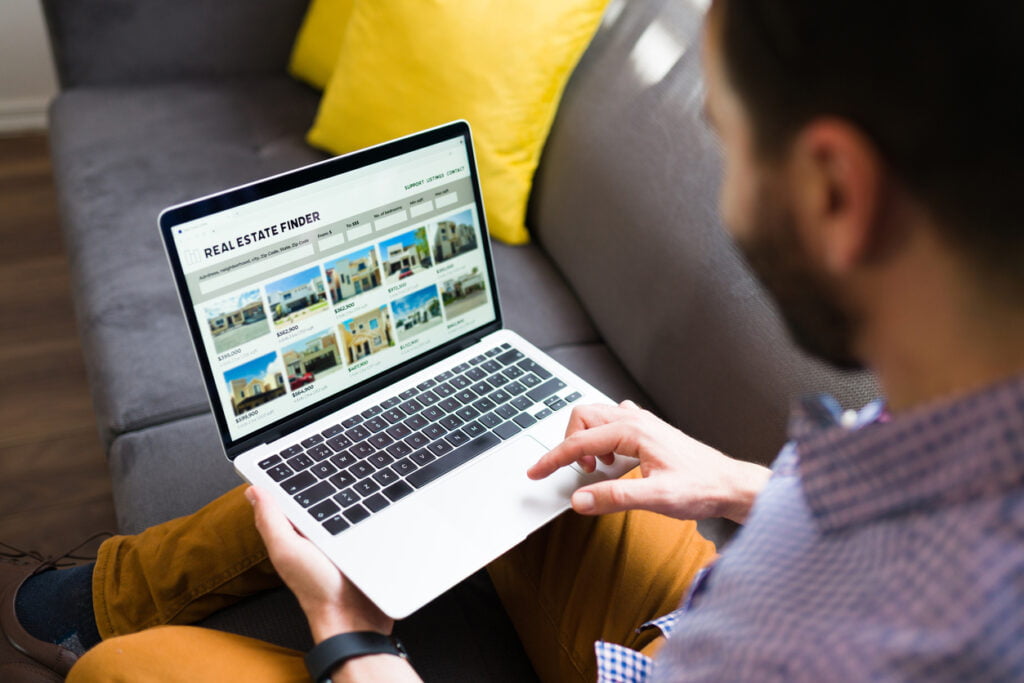 3. Excellent Navigation And Fast Load Time
The foundation of great design is excellent navigation. Your website will be easy to use if the navigation is good. People shouldn't have to search for relevant information; finding out what services you provide and how to get in touch with you should be easy.
Your website should have a fast load time for a variety of reasons. The user experience is enhanced when the page loads faster, and potential customers will likely stick around when your website offers a fun and simple user experience.
4. Mobile-Friendly Website
People no longer only use desktop computers to access the internet. It's crucial to pick a design you can easily view on mobile devices, notebook computers, smartphones, and tablets. You are responsible for ensuring that your website provides a similarly straightforward and user-friendly experience on those devices. 
Today, you can browse the internet practically anywhere and on any device. Therefore, it is highly likely that a potential client will use a smartphone or tablet to look for their ideal property. Make sure you choose a design, by testing various designs that showcase your layout and content effectively. You must select fonts, graphic elements, and multimedia material that can adjust to any screen size.
5. Specific Service Pages
There are two main benefits of having individual service pages. Firstly, they allow you to go into more detail about your particular services. This is where you can discuss your company's differentiators and unique selling propositions.
Secondly, individual service pages are beneficial for SEO. It will be difficult for search engines like Google to understand your genuine offerings if your website has very little content. As a result, the search engines (e.g. Google) won't send you as much traffic.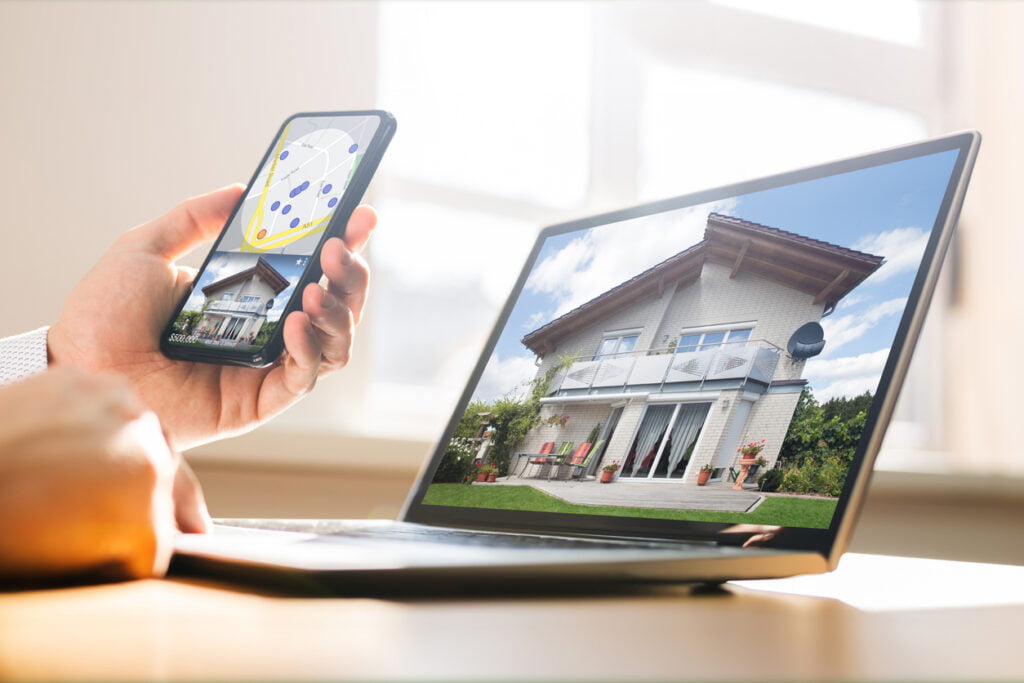 6. Contact Forms
Your website functions as a lead-generation tool. It would help if you gave website visitors an easy way to get in touch with you. Having effective contact forms has two benefits. Firstly, it's a simple way for individuals to express interest in a property without calling or emailing. It can inform you of the property they are interested in, their contact information, and the best time to get in touch with them.
Second, a contact form can tell you what a potential consumer is looking for, even if you don't have any listings. It may assist you in picking up a customer you have lost.
You should include contact forms at the bottom of each page with your company's hotline number. People will want to know more about your company before giving their information for a callback.
Include clear calls to action and only ask for essential details on your fill-out forms, such as names, email addresses, and phone numbers. You wouldn't want potential customers to take longer than usual to make a phone appointment.
7. Testimonials
Reviews and testimonials are crucial since they help build the trust that is at the core of good customer interactions. On a specific page of your website, let the glowing testimonials of satisfied customers speak for themselves. Reading reviews from previous customers can be the key to capturing a potential client's attention.
You can better draw in and establish a rapport with prospective customers through reviews and testimonials, especially with those who require more than just a clever slogan to connect. Try contacting previous customers and asking them to leave you a brief but thoughtful review. You can ask them to film a video or to write a review of your services.
8. Neighborhood
Even if you incorporate this into your blogs, offering community and neighborhood guides separately benefits site visitors. It enables those relocating from another state or city to learn more about the neighborhoods you serve.
Remember that your potential customer spans various demographics when you put together your guides. Conduct market research or distribute survey forms to your current audience to better understand the principles pertinent to their interests.
Hospitals
Local universities, colleges, and schools
Gyms, football stadiums, watersports venues, etc.
Facilities for recreation, including parks and golf courses.
Community and youth organizations
Shopping centers, entertainment options
Miscellaneous
Remember that when it comes to neighborhoods, things might change. New buildings are built, and old ones can change too. It is suggested to add reminders to revisit the locations off and on.
9. Images and Videos
Visual media, such as pictures, films, and occasionally virtual reality tours, are crucial to selling a house. When combined with thorough descriptions, employing high-quality images assists clients in narrowing down the properties they truly want to visit. Potential buyers are drawn to properties with attractive, relevant photos. Listing a property without pictures will turn away potential buyers.
Make sure the images are high-resolution and appropriate for your responsive design. Also, be sure to display all of the amenities and rooms. Today's clients can benefit significantly from walk-through films of properties since they can get a greater sense of the overall atmosphere.
10. Staff / Team Members' Bios
Leadership and employee biographies give your website personality and credibility. Several ideas here:
Photos: It can be an additional expenditure, but they will significantly improve your staff and bio pages. When hiring a photographer to take individual headshots, and consider taking a group portrait.
Bios: Make sure to state your credentials in each of your bios. Because of the human element, staff pages often receive a lot of traffic, so be sure to pitch each of your staff members individually.
Related Information: To brighten up your staff profiles, include related information about each employee, such as a list of properties, clients, affiliations, or credentials.
Conclusion
Your website will often be a client's first impression of you. If you include the 10 aspects above in your website, that first impression will be a great one. You can boost visitor satisfaction and the likelihood that that visitor will become a customer by providing a positive online experience.